Understanding the Role of Concirt in Music Festival Safety
Concirt is a leading organization that has taken the initiative to revolutionize safety measures at music festivals. The organization's primary role is to ensure that music festivals are safe for all attendees, artists, and staff. They work closely with festival organizers, security teams, and local authorities to develop and implement comprehensive safety protocols.
Concirt's role extends beyond just planning and implementing safety measures. They also conduct regular audits and assessments to ensure safety protocols are followed correctly. This includes checking the adequacy of security personnel, the effectiveness of crowd control measures, and the readiness of emergency response teams.
Moreover, Concirt is crucial in educating festival-goers about safety measures. They believe that safety is a shared responsibility and that everyone attending a music festival should know the safety protocols and what to do in an emergency.
How Concirt is Revolutionizing Safety Measures at Music Festivals
Concirt is revolutionizing safety measures at music festivals by introducing innovative solutions and leveraging technology. They have developed a comprehensive safety management system that includes risk assessment, emergency response planning, crowd management, and incident reporting.
One of the key innovations introduced by Concirt is the use of advanced technology for crowd monitoring and control. They use drones and CCTV cameras to monitor crowd movements and identify potential safety hazards. This real-time monitoring allows them to respond quickly to incidents and prevent them from escalating.
Concirt also uses mobile apps to communicate safety information to festival-goers. These apps provide real-time updates on safety issues, emergency instructions, and evacuation routes. They also allow festival-goers to report any safety concerns or incidents directly to the security team.
The Impact of Concirt's Safety Reforms on Music Festivals
The safety reforms introduced by Concirt have significantly impacted music festivals. They have not only made festivals safer but also more enjoyable for attendees. With safety assurance, festival-goers can focus on enjoying the music and the overall festival experience.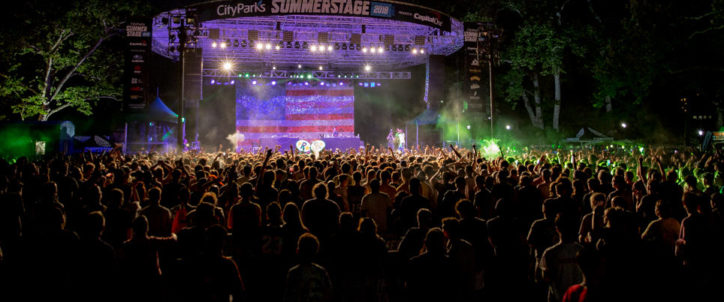 The reforms have also helped festival organizers in managing the festivals more efficiently. With the comprehensive safety management system, they can monitor and control the festival environment more effectively. This has resulted in fewer incidents and disruptions, leading to smoother and more successful festivals.
Moreover, the reforms have also positively impacted the reputation of music festivals. With the increasing number of safety incidents at music festivals in recent years, there has been growing concern about the safety of these events. However, with the implementation of Concirt's safety protocols, festivals are now seen as safer and more responsible events.
Case Studies: Successful Implementation of Concirt's Safety Protocols
Several case studies demonstrate the successful implementation of Concirt's safety protocols. One such example is the Bonnaroo Music and Arts Festival in Tennessee. In 2019, the festival partnered with Concirt to implement its safety protocols. This included using drones for crowd monitoring, a mobile app for safety communication, and a comprehensive emergency response plan.
The result was significantly reduced safety incidents and a smoother festival experience for attendees. The festival organizers reported that the safety protocols were easy to implement and highly effective in crowd management.
Another successful case is the Coachella Valley Music and Arts Festival in California. In 2020, the festival used Concirt's safety management system for the first time. Despite the large crowd and the challenging festival environment, no significant safety incidents were reported during the festival.
Challenges and Solutions: Concirt's Journey Towards Safer Music Festivals
Despite the success of Concirt's safety protocols, the journey towards safer music festivals has not been without challenges. One of the main challenges has been the resistance from some festival organizers who view the safety measures as unnecessary and costly.
To overcome this challenge, Concirt has been working closely with festival organizers to demonstrate the benefits of their safety protocols. They have also offered flexible and cost-effective solutions to make it easier for festivals to implement safety measures.
Another challenge has been the lack of awareness and understanding among festival-goers about the importance of safety at music festivals. To address this, Concirt has been conducting extensive safety education campaigns. They have also been using mobile apps to communicate safety information directly to festival-goers.
The Future of Music Festivals: Concirt's Vision for Enhanced Safety Measures
Looking ahead, Concirt envisions a future where all music festivals are safe and enjoyable events. They plan to continue innovating and introducing new safety measures to achieve this vision.
One of their plans is to use artificial intelligence (AI) for crowd monitoring and control. They believe AI can provide more accurate and timely information about crowd movements and potential safety hazards.
Concirt also plans to develop more interactive and engaging safety education programs. They believe that making safety education more fun and engaging can increase awareness and understanding among festival-goers.
In conclusion, Concirt is leading the charge for music festival safety reform. Their innovative safety measures and relentless efforts make music festivals safer and more enjoyable for everyone.